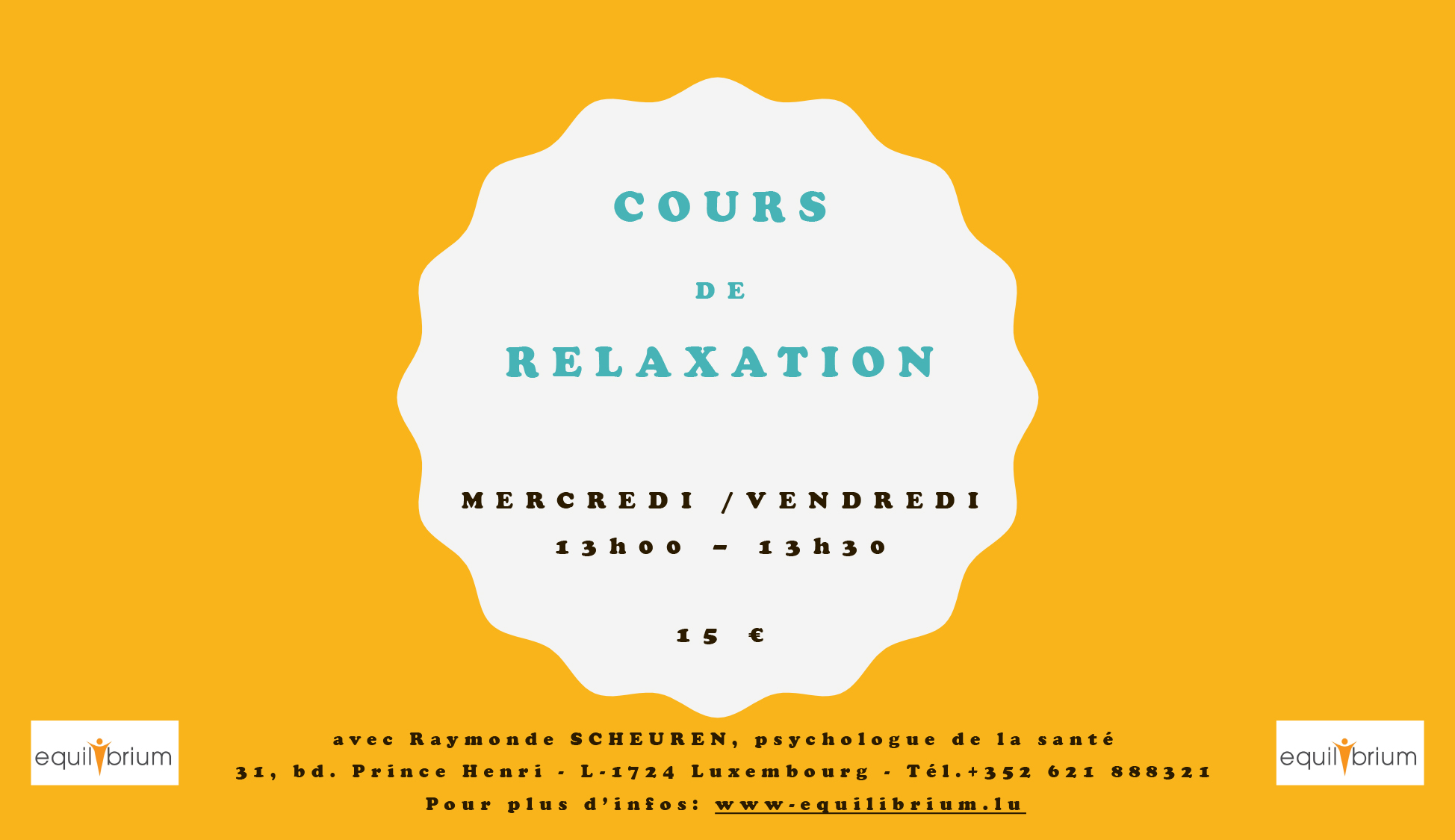 NEW! LEARN HOW TO RELEASE TENSION IN EVERYDAY SITUATIONS USING RELAXATION METHODS.
I offer group courses in body relaxation during the lunch break (wednesdays and fridays from 12.15 to 12.45 or from 13.00 to 13.30) at my office in Luxembourg, 31, boulevard Prince Henri (see flyer below). The training in self-hypnosis and in progressive muscle relaxation will be given for a group of at most 8 participants. Depending on the composition of the group, the language chosen for the course will be French, German, English or Luxembourgish.
You may contact me by phone +352 621 888 321 for further information and registration.